About us.
We Difference
At our digital solution team, we stand out from the rest because of our commitment to delivering tailored
and innovative solutions to meet the unique needs of your business. Our team of experts is not only knowledgeable in the latest technologies,
but they are also dedicated to understanding your business goals and creating a strategy that propels you towards success.

We believe in forging strong partnerships with our clients, truly listening to their needs
and working closely with them to create solutions that drive growth and increase efficiency.
Our goal is to not just provide a solution, but to be a trusted partner in your digital transformation journey.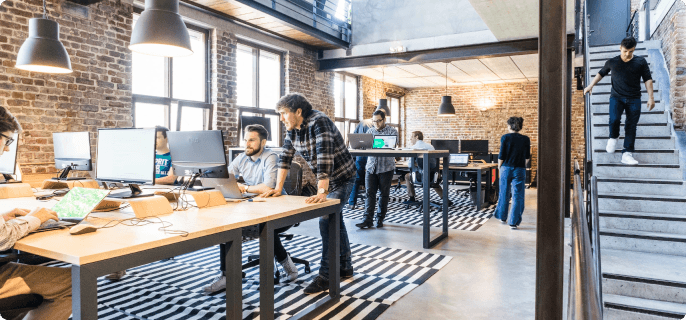 Our Missions.
We do things differently.
We have a diverse range of capabilities that encompass and are capable of supporting the development of digital businesses in all forms.
To create feasible solutions that helps real-sector business through digital transformation
To support WEgital teams member to become professional that can generate projects and able to expand as new business
To set culture of WEgital network that combine team's skills, knowledges, and all strengths
To become the most admired digital company that passionate to give best service at most economic cost
What we do ?
Business Activity
A part of our digital team's work style
and collaborative approach to business development.
Develop own WEgital projects
Free consultancy service for
business that seek digital solution
Open to discuss for real business
opportunities
Always seek for strategic
partner,around the world